Celebrating a bride-to-be is the best reason to book a limo for the day or night. Arriving anywhere in luxury transportation will give you the ultimate celebrity experience. You get a professional driver and enough room for everyone to keep the party going all night. From daytime pampering to the nighttime escapades, group transportation will turn any ordinary gathering into an unforgettable event.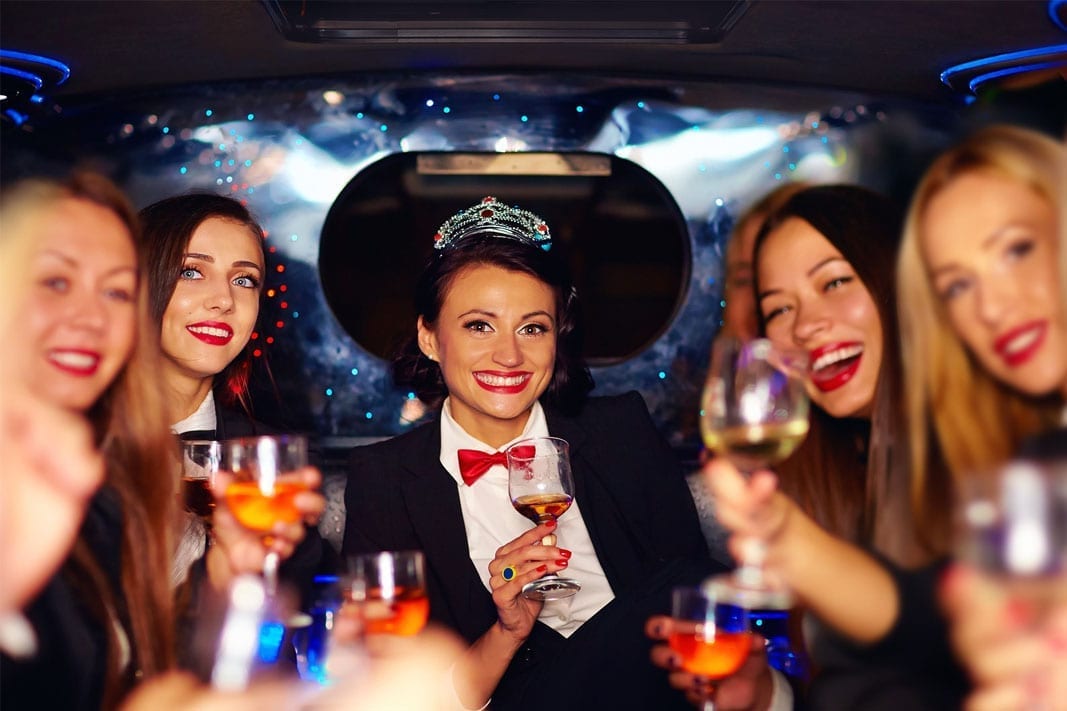 Depending on the number of people in your group, you should choose your limo rental accordingly. Stretch Limousines and Sprinter Vans make a great choice for 8 to 12 passengers while a party bus can carry up to 24. With a professional driver to take you and friends out to paint the town, you will have a fun and carefree trip. Here are some tips to remember when booking a limo service for your bachelorette party.   
Book Early
The bridal party should plan the bachelorette party sooner rather than later for the ultimate experience. We recommend booking a limo at least 2 months in advance. With wedding season, prom nights, and other special events going on year round, it's better to reserve your vehicle of choice rather than not be able to find it.
Outline the Events
When you know all the places you want to go, you should plan the party route. This will help the night stay on track. Plus, it will let you know things that the limo service will want to know such as planned destinations and an estimated length of time.
Plan the Playlist
Music plays a crucial role setting the mood for any gathering. By planning the tunes ahead of time you take control of setting the mood so your friends can party all night. Prepare a combination of songs you all grew up to, songs you would karaoke, and other party songs you love to dance to. Planning the music means you can go from singing yesterdays favorites to jamming today's hits without commercial interruption. The party doesn't stop so why should the tunes? 
Use the Amenities
Limos offer unique amenities to make your night spectacular including mood lighting, high quality stereos, and a flat-screen TV. And of course, who could forget the built-in wet bar. The limousine company may supply water but you should plan bring your own alcoholic beverages and snacks. The divider between your party and the driver will keep things private as the night progresses.
Decorate the Vehicle
With so many amenities available, the one thing you will have to do is any decorating. Depending on the available room in the vehicle, you can throw balloons inside for some flair. We suggest a mixture of helium filled and oxygen filled balloons so that some float while others lay low. You can also tie some streamers on the door handles or inside the vehicle if you want to go all out.
Bachelorette parties are the perfect opportunity to spoil yourself and your friends. Why wouldn't you celebrate big for such a special time in your life? Whether you want to take the girls out for a spa day or club hop for the night, book a luxurious limo to transform your special gathering into extraordinary event.