Taking a ride in a stylish car—whether it's a vintage auto or a stretch limo rental—is one of Americans favorite pastimes. It's as classic as baseball and hotdogs. Since the invention of the automobile, we have wanted to be on the road with our favorite people going anywhere from downtown to another city. Means of transporting groups of people have evolved overtime from luxurious touring vehicles to super stretch Escalades and party buses. Depending on the number of passengers and where you want to go, you can find any transportation for any occasion. You can hire a limousine for every possible reason, big or small.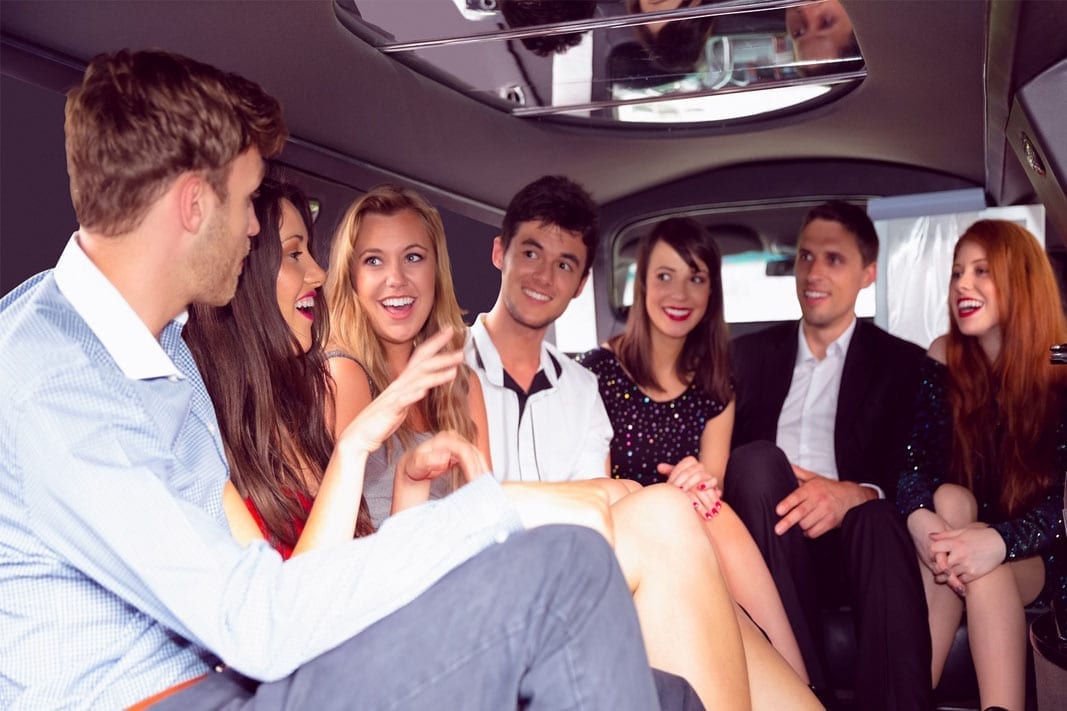 Celebrating Your Birthday
Whether you want to pick up all your friends for an out-of-town spa day or a night out celebrating, luxury group transportation makes the most sense. If you plan to have a themed party, like a 1920s murder mystery, you can rent antique or specialty touring vehicles to chauffeur you to and from the event. It's your birthday so you should pamper yourself a bit.
Not into pampering yourself but still want to celebrate somehow? You can do something like Elijah Langford of Atlantic City. On his 22nd birthday, he took nine cancer survivors out for dinner to celebrate life. According to the Press of Atlantic City, he did this to honor his sister who had passed away at a young age. What a way to share joy with others on your birthday!
Kids Party Entertainment
Birthday party entertainment for children at any age is a difficult task, especially when on a budget. A limousine showing up to any kids party will put a sparkle in their eyes. They will feel like little celebrities driving around in the lap of luxury. Or pile the kids on a party bus to a trip to the trampoline park or other fun place you have in mind.
Planning birthday festivities for pre-teens and adolescents usually proves to be just as difficult. Rent a party bus or trolley for a cool way a large group can celebrate together. They can ride together doing activities like get manicures and go shopping your child wants a co-ed party, make sure to rent a large enough vehicle to allow plenty of space between passengers.
Special Occasions and Celebrations
There is a large range of limo services in Indianapolis offered. You can rent a limo or party bus for literally any celebration from a Quinceañera to Bar Mitzvahs. When you have a special occasion like an anniversary or wedding engagement, take your significant other on an intimate ride in a vintage or modern limo, depending on your preference.
Shuttle To/From Airport
Whether you just arrived for a business trip or plan to leave for your honeymoon, using a limousine to get you to and fro will make the trip that much more memorable. You can sit back, relax, and enjoy the ride while your chauffeur makes his way across town to your destination. Plus you can spend the spare time working or enjoying your company on the way. It really is a great way to travel.
Traveling with a large group? Limo rentals in Indianapolis usually have Sprinter shuttles and buses you can rent with storage options. Why use multiple cars when you can rent one large vehicle to get your group where you need to go.
Family and Group Functions
From family reunions, sports team gatherings, to 4-H groups and everything in between—use a bus or large limo to make the trip more fun. You have plenty of vehicle choices and pricing options when you rent. Plus, choosing a reputable local Indianapolis limo service usually means you will get well-maintained transportation with a knowledgeable driver.
In all honesty, you don't need a reason to treat yourself to spectacular transportation. Whether you have a night out with the girls or just don't want to have to drive yourself on a shopping spree, you can literally hire a chauffeur for anything. You may not be able to live like Annie Warbucks everyday, but it sure is fun to pretend like it every once in a while.