Indianapolis Limo Rental & Black Car Service
Make an Unforgettable Entrance with Indianapolis Limo & Black Car Service from Antique Limousine
As one of the best limo services in Indianapolis and surrounding areas, we understand that your experience is not just about the arrival, but the ride. Every special occasion deserves the finest attention to detail; You have specifically chosen every element of your big day from the wardrobe and hairstyle, to the venue and dinner, and everything in between down to the flowers for your date. Do not waste your efforts on anything but unforgettable transportation to and from your venue with any one of our Indianapolis limo rentals. Our fleet consists of vintage cars to sleek modern day stretch limo rentals, Sprinter vans, shuttles and party bus rentals. We accommodate special requests for refreshments or other romantic details to make traveling to your event a special occasion all its own. Our chauffeurs provide professional Indianapolis limo & black car service to make sure your night is as incredible as you imagined.


Our Indy limousine service includes modern limo rentals such as 8-passenger Lincoln stretch limos, 15- to 25-passenger buses and Sprinter limos to accommodate any number of passengers you may have.
We Offer Affordable Rates On Limos in Indianapolis
Be ready to turn every head when you pull up to an event in a stylish 1938 Cadillac Model 75—the very first model limousine ever built. Or amaze your prom date when you whisk her away in a luxurious 1953 Rolls Royce. Make a statement when your party paints the city of Indianapolis in a Lincoln stretch limo rental. No matter where you want to go or whom you want to impress, we have the perfect limo rental for you and your party. Call us today for a free quote on a limo rental or black car service for your event!
We take pride in providing the upmost unique limo service Indianapolis has to offer; doing so ensures the memories you make on your big day are spectacular from the moment your rental arrives! Our competitive prices come with unparalleled customer care and the highest attention to detail. We provide our limo services in Indianapolis for occasions ranging from weddings, prom, anniversaries, birthdays, Bachelor/Bachelorette parties, and exclusive events to any kind of special occasion. Even if you simply want to travel in style to your next business outing, you have the wide variety to choose between a beautiful classic car, stretch limousine, Sprinter limo, and party bus rentals.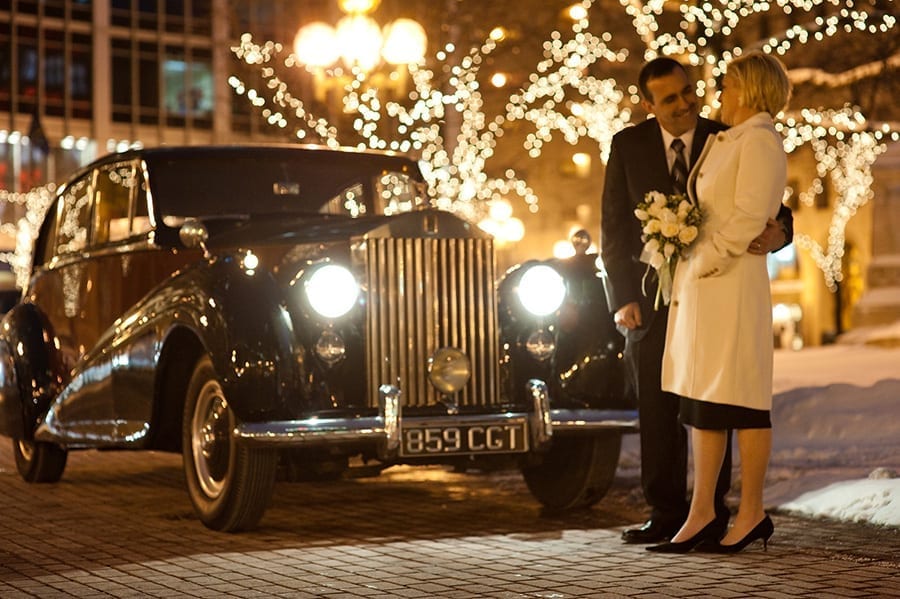 Our Most Requested Limo Services In Indianapolis


We offer stylish, comfortable, and classy limo rentals for any occasion; each rental of our limo service makes quite an impact. Whether you have a special celebration with family or a fun night with friends, you should pay special attention to your ride because everyone else will.
No matter where you go or how long the journey takes, travel in style with our Indy limo service
We got our start with weddings, and they are still our passion! We also offer a post-reception pick up to get you from your venue either home or to your hotel.
Flying into Indianapolis (IND)? Call us to discuss your plans and how we can fit into them. We are excited to hear from you!
Pay one price and keep the limo and driver all night—up to twelve hours! Call for an hourly quote.
Dinner…Pictures….Prom….After Prom….Home….Whatever you like, we will accommodate.
Planning your transportation to an event can be tricky, especially if you do not want to worry about parking your car and hiking around Indianapolis dressed to the nines. With our unique limo service, we take the tricky out of transportation. No matter the destination or how long the journey, we will take you there in the lap of luxury.
What Our Customers In Greater Indianapolis Say


Our limo driver was actually early and very helpful with the kids and their questions regarding the car. She also let them go to a Starbucks at their request prior to heading to Indy. I am very pleased at her professional attitude and her ability to interact well with the kids. Very happy with her!!
I was very pleased with the limo service! Our driver was even early to get us, willing to help us with a quick picture, and helped us in and out of the car each stop. Will definitely recommend to others!
Both the Rolls Royce and stretch limousine were immaculate and prompt. Jack was possibly the best vendor we worked with. I wouldn't hesitate to use his service again for anything.
It was a great experience, our driver had a 9 & 10 year old in the limo and didn't blink an eye when they were screaming with joy or sang a song out loud!
You all were amazing! Having four stretch limos for our wedding was perfect. The cars were extremely clean and the drivers were all on time and very helpful and were so good with our 32 person bridal party. Thank you so much for being a small element of our day that made a huge difference and impact on that special day!
Jack was wonderful to my Son and his friends on their Prom night. We rented the Rolls Royce limousine and it was awesome, everything we expected and hoped for.
It was my wife's birthday and I wanted to do something different. We have rented over the years many limousines from around the country and this was one of the best. The 1938 Cadillac all black and shinny was very impressive. Jack our driver made the trip fun and enjoyable. Highly recommend this company.
The vintage limousine was spectacular! The kids had so much fun taking their pictures by the limo--it really added so much to the evening. We thought it was just the right touch for our Great Gatsby themed prom! We hope to do it again next year with a different era!
The vintage limousine was spectacular! The kids had so much fun taking their pictures by the limo--it really added so much to the evening. We thought it was just the right touch for our Great Gatsby themed prom! We hope to do it again next year with a different era!
The limo driver, Amy, was professional, arrived on time, and was a pleasure to work with. She was patient with with our eight passengers and provided an enjoyable ride to the local Formal Dance. A great night that was made more special with a fantastic Lincoln stretch limo!
Great Limo Service! Affordable, Friendly, and luxurious, definitely will use again in the future!
If you are searching for a way to add an extra touch of elegance to your outing or event, call Jack today to learn how you can get personalized limo service in Indianapolis and the surrounding area