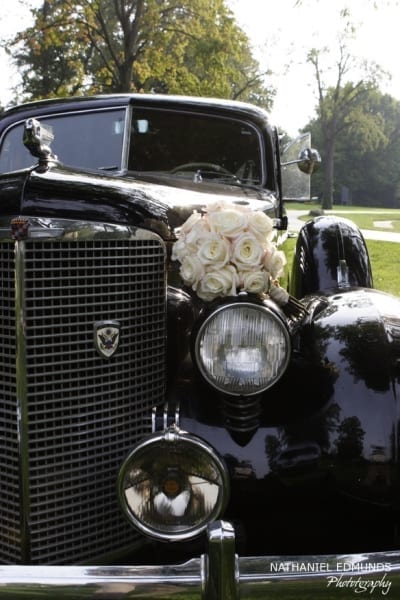 Vintage Cadillac Car Rental Features
Ample Legroom and Mohair Cushions
Suede Interior with Polished Wood Trim
This vintage touring limo will take you back to the glamorous days of Al Capone and John Dillinger. This car defines living in the lap of luxury. Prepare to stand out with this exceptional transportation choice.
Call To Reserve Our '38 Cadillac Limo Rental
More About Our Cadillac Fleetwood Limousine Rental
Everyone falls in love with the 1938 Cadillac Fleetwood Model 75 when they come to view our fleet. This American gangster classic comes with abundant room in the back to stretch out and relax. Complete with mohair seats and an exterior sidestep, you will feel like a movie star when your chauffer opens the suicide doors upon arrival at your destination. This beautiful car will make any outing special. As the most popular option for wedding transportation, prom transportation, special events, and touring the town, we guarantee you will fall in love with this antique auto.