Limo Service For Graduation Day
It happened… you finally did it. And now, you want to celebrate. You've graduated, and whether it is college graduation, high school graduation, or grade-school graduation, it is time to celebrate the commencement and your bright future.
If you're located in the Indianapolis area, Antique Limousine of Indianapolis has a fleet of beautiful array of high-class vehicles, perfect for any graduation celebration. From our experienced drivers to the staff taking your reservation, we deliver a best-in-class experience that is bound to create memories to last a lifetime. Our vehicles are washed and detailed before every use, polished and shiny, and ready to go. We arrive on time, and our drivers can be contacted at any point for your convenience.
We accommodate groups of any size for any length of time
With our Indianapolis limo rental fleet of antique limousines, stretch limousines, sprinter vans, buses, and a trolley rental, we can accommodate your group, large or small, with up to 25 people per vehicle (when selecting from our bus or trolley option). If you're looking for a more intimate experience with a few friends and family or a larger to-do with your sorority or fraternity, our classic antique limousines and stretch limousines can accommodate 4 to 14 guests.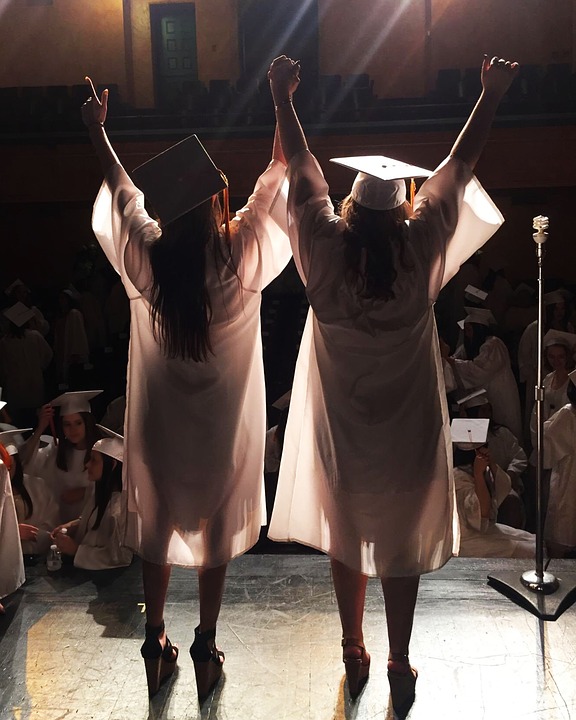 If you are looking to get to and from your graduation or post-graduation party, or even want to spend a day on the town before your celebration, we can accommodate bookings ranging from one hour to all day (all reservations end at 1AM at the latest).
Call To Reserve Transportation For Your Graduation
Seeking a personalized experience
If you want to take it up a notch while celebrating that diploma hot off the press, know that our team of professionals, with advance notice, can provide an extra special experience, complete with balloons, banners, confetti, non-alcoholic champagne, flowers, light snacks, movies (in some models within the fleet), red carpet service, and even a driver clad in his or her very own tuxedo.
Parents require trust, safety, and expertise
Graduation is such a special time in your life. When working with Antique Limousine of Indianapolis, parents can rest assured that their children will be safe and well cared for:
Safety – They will arrive at the graduation or post-graduation event on time and safely.
Supervision – Our Professional chauffeurs will make sure they have fun, but abide by local laws and ordinances.
Travel In Style – They will feel like a king or queen, celebrating in style with one of our Antique automobiles
Whatever it is you are looking for, we're ready to chat with you and create an experience that will be sure to amaze and make you feel special because you are, and we want to be part of your