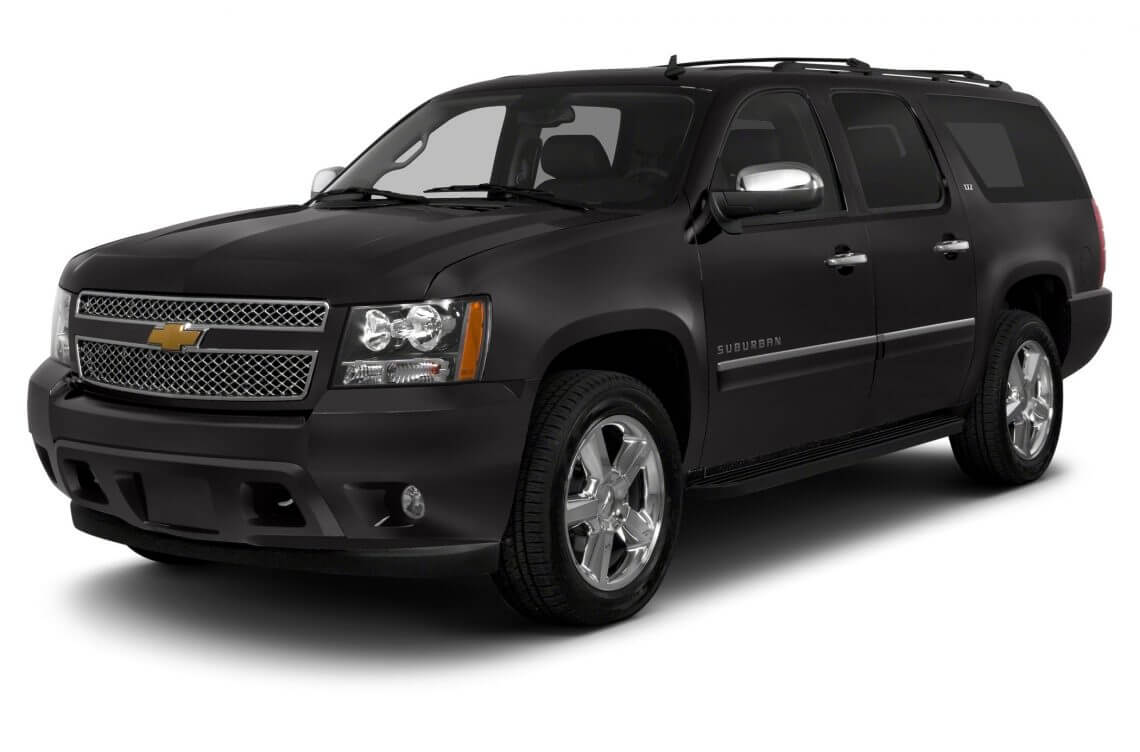 Chevy Suburban Rental Features
Luxury Black Leather Seating
The Chevy Suburban comes with the everything you need; plenty of leg space, storage room for luggage, and luxury leather seating. The Suburban is most commonly used for airport limo service and corporate transportation, but it does not stop here. Whether you need a ride to transport your family to the airport or work colleagues, the suburban is a perfect fit for all gatherings.
Call To Reserve Our Chevy Suburban Rental
More About Our Chevrolet Suburban Chauffeur Rental
This intimate SUV rental comfortably seats 6 passengers making it popular for corporate and airport transportation. As always, we provide the water and you bring the spirits. With an AM/FM Radio, CD player, and Bluetooth capabilities, your group can play all the hits while you travel from place to place. When it comes to choosing the right transportation for your corporate needs, the Chevy Suburban is one of your best options.