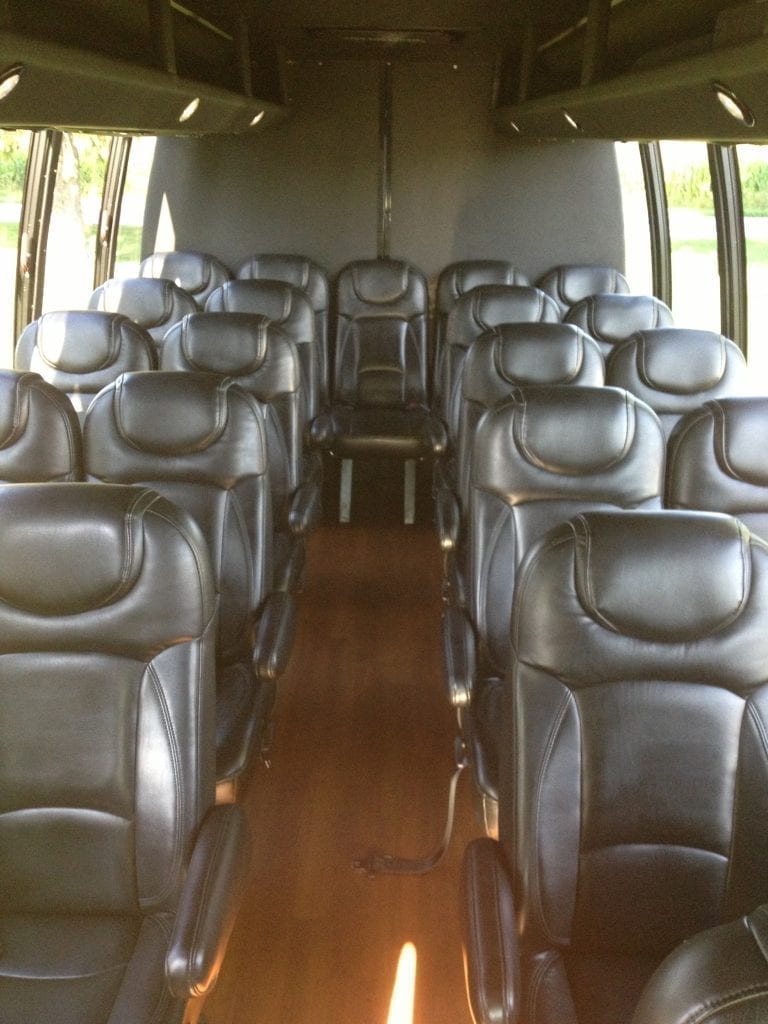 Shuttle Bus Rental Features
Hardwood floors and large windows
Leather Seats with Armrests and Headrests
Cargo/Luggage space with overhead storage
When you have a lot of people in your party and want luxurious comfort at an affordable price, our fleet's shuttle bus is a great option. This shuttle bus is top pick for our corporate clients. Each passenger has first class legroom and seat space in this popular transportation option.
Call To Reserve Our Shuttle Bus Today
More About Our Shuttle Bus Rental
Our 24-passenger shuttle bus comes with high-end features such as hardwood floors, large windows, wide leather seats with head and armrests. It also includes practical features like USB charging sources, AM/FM radio, Bluetooth capability and overhead storage. This bus is perfect for transporting extra large groups to special events or casual gatherings and it makes a great choice for airport shuttles. Even at maximum capacity, everyone has plenty of personal space available. We highly recommend this vehicle for those looking to travel comfortably in understated luxury.